Regular price
$9.99 USD
Sale price
$9.99 USD
Unit price
per
Sale
Sold out
🐶 A Flavor Explosion for Your Furry Friend: Joey's Famous Dog Treats' Cheddar Cheese Bacon Biscuits 🥓🧀
At Joey's Famous Dog Treats, we're always crafting new flavor combinations that'll make your pup's tail wag with excitement! Presenting our newest addition to the classic biscuit collection – the irresistible Cheddar Cheese Bacon Biscuits.
🍯 Wholesome Ingredients, Irresistible Flavors 🐾
Each biscuit is lovingly crafted in Davenport, Iowa using simple, wholesome ingredients that include:
Flour
Oats
Coconut Oil
Water
Honey
Cheddar Cheese
Bacon
Our biscuits offer a flavor explosion of honey, cheddar cheese, and bacon that your pup is sure to love. Each bag weighs 8.81oz (250g) and is packed with 3-inch long biscuits, perfect for a savory treat.
📦 Fast & Convenient Delivery Options 🚚
Whether you're in Davenport or anywhere in the world, you can have these delectable treats delivered straight to your door. Alternatively, we offer convenient local pickup and delivery options in the Davenport area. Your dog's next favorite treat is just a click away!
🐾 Our Story
Hello, I'm Joseph Evans, a 15-year-old entrepreneur with a passion for dogs and their well-being. From my home in Davenport, Iowa, I create treats like the Cheddar Cheese Bacon Biscuits to provide simple, healthy, and delicious treats to dogs everywhere. Each treat is inspired by my Cocker Spaniel, Stanley, and designed for all the amazing dogs out there!
Ready to delight your furry friend with a flavor explosion? Try our Cheddar Cheese Bacon Biscuits today and join our community of satisfied customers! 🎉
Share
View full details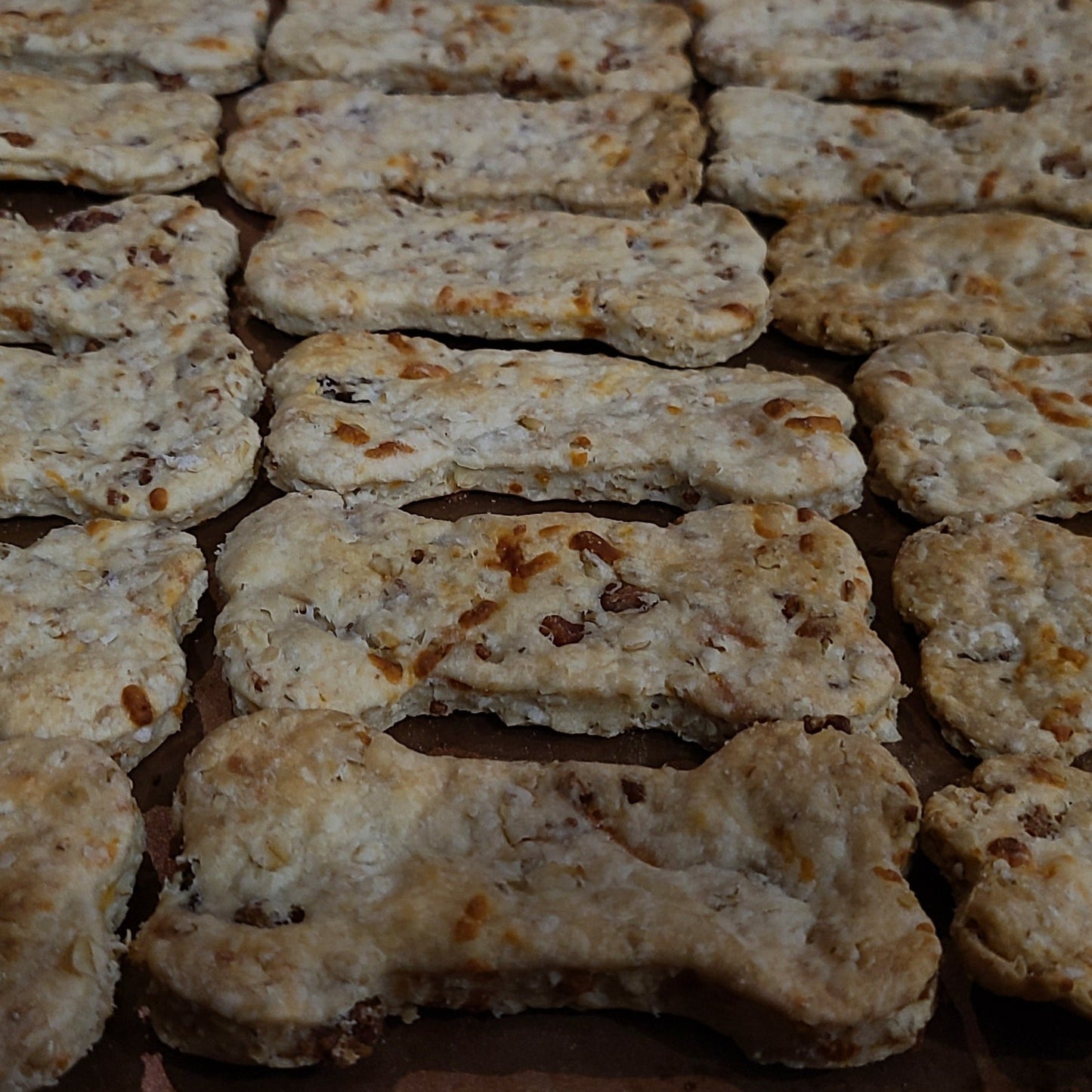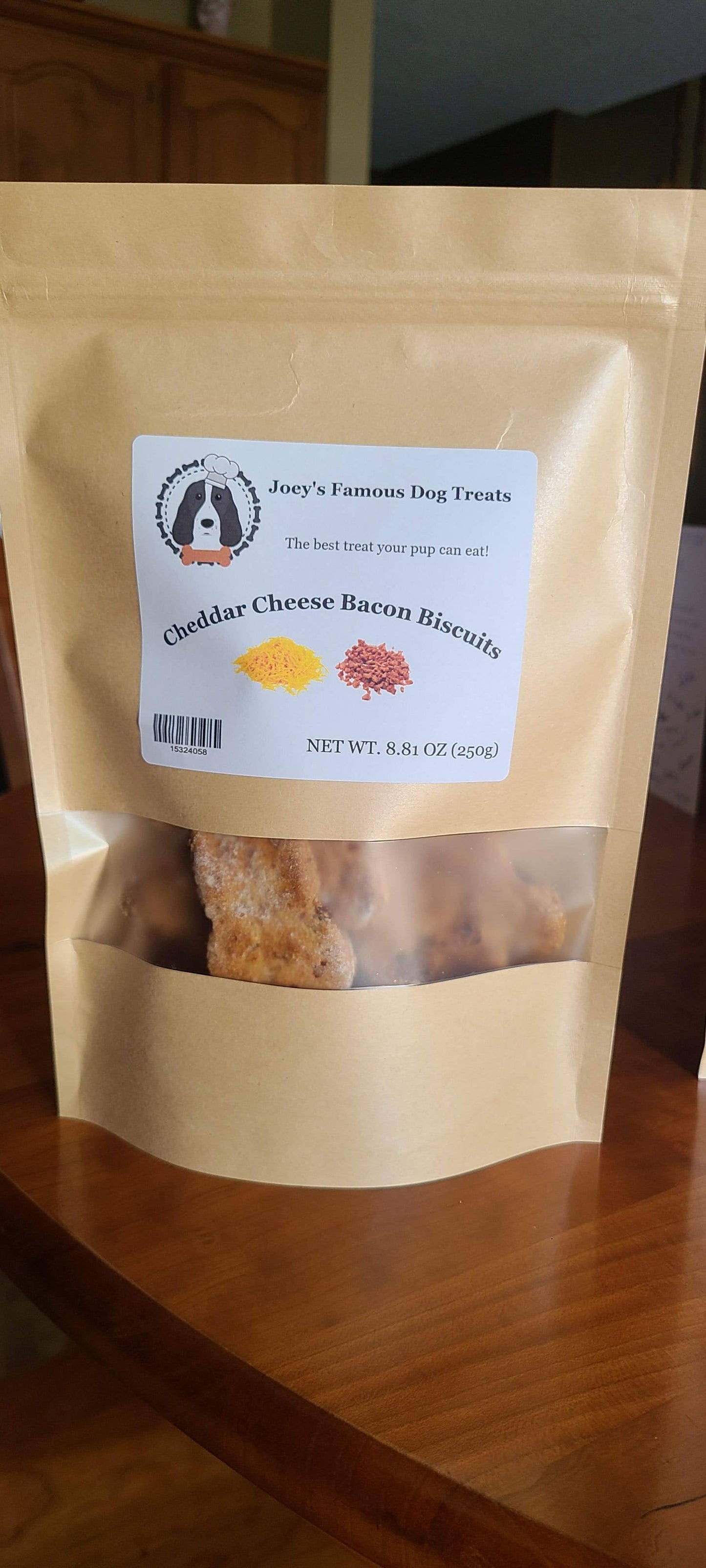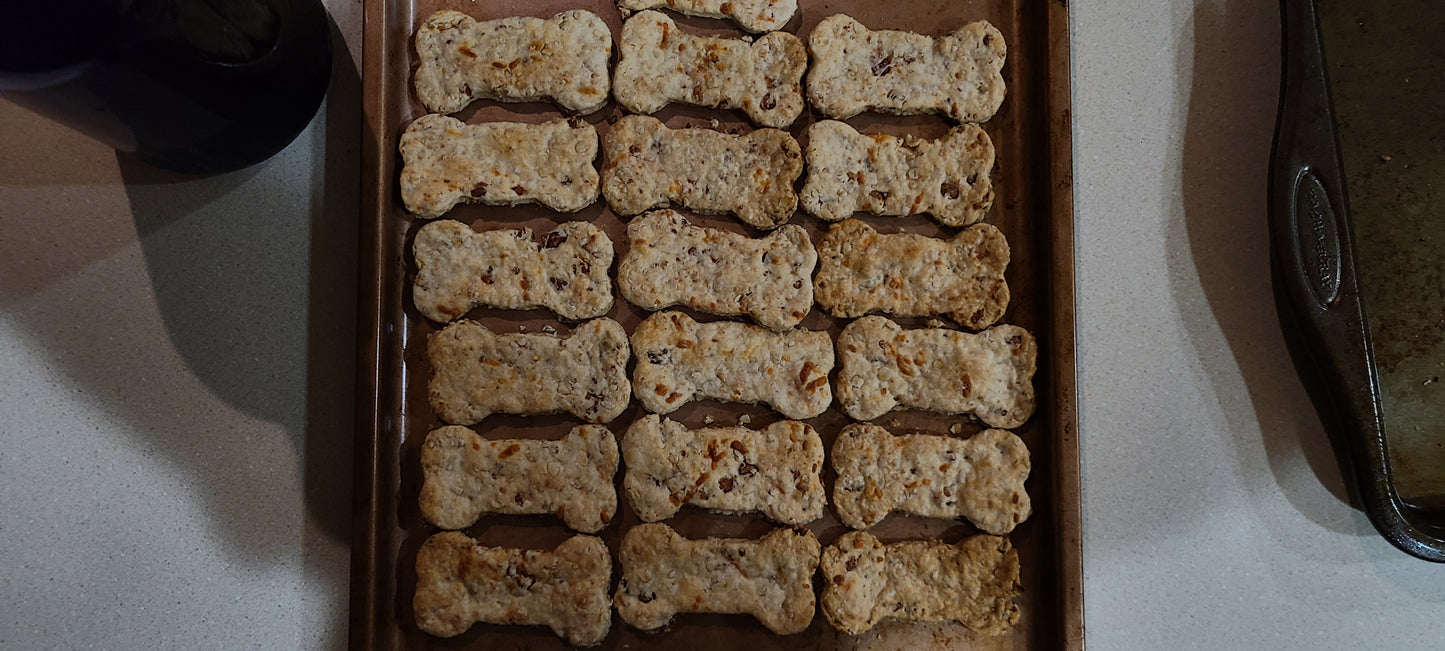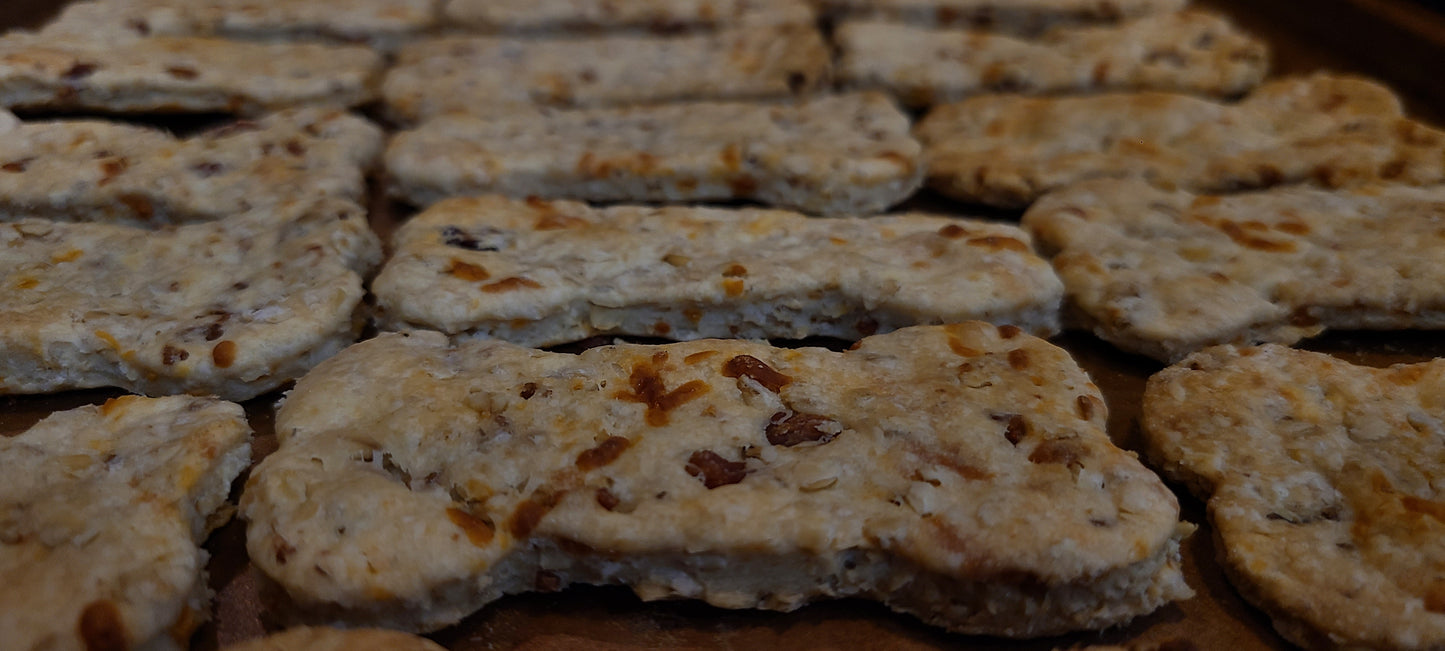 I have a picky dog
My Samson is one picky boy. That being said he loves the treats I bought! The snicker doodle one is his favorite!
Cheddar Cheese Bacon Biscuits for Tootsiee, Chinoo, and Orreoo Twining
The Girls really enjoy these "cookies" which they get as a treat every night at 7PM. We give them a different flavor so they get a variety of tastes. Keep up the good work!