Regular price
$9.99 USD
Sale price
$10.00 USD
Unit price
per
Sale
Sold out
🐶 Reward Your Pup with Joey's Famous Dog Treats' Peanut Butter Training Treats 🥜
Introducing Joey's Famous Dog Treats' Peanut Butter Training Treats — bite-sized treats packed with delicious peanut butter flavor. These 1-inch circles are perfect for training or rewarding your furry friend.
🍯 Handcrafted with Wholesome Ingredients 🐾
Each Training Treat is lovingly handmade in Davenport, Iowa using:
Flour
Oats
Coconut Oil
Water
Peanut Butter
Each bag comes in a convenient 7oz (200g) size, perfect for on-the-go training and rewarding.
📦 Worldwide Shipping & Local Pickup Options 🚚
We offer worldwide shipping with discounted rates for the United States, as well as local pickup and delivery options in the Davenport, Iowa area. Give your pup the rewards they deserve, wherever you are!
🐾 Our Story
Hi, I'm Joseph Evans, a 15-year-old entrepreneur from Davenport, Iowa. Joey's Famous Dog Treats is on a mission to provide dogs everywhere with simple, healthy, and delicious treats. Each of our treats is made with love and inspired by my own Cocker Spaniel, Stanley.
Order your bag of Peanut Butter Training Treats today and make training sessions a delight for your pup! 🎉
Share
View full details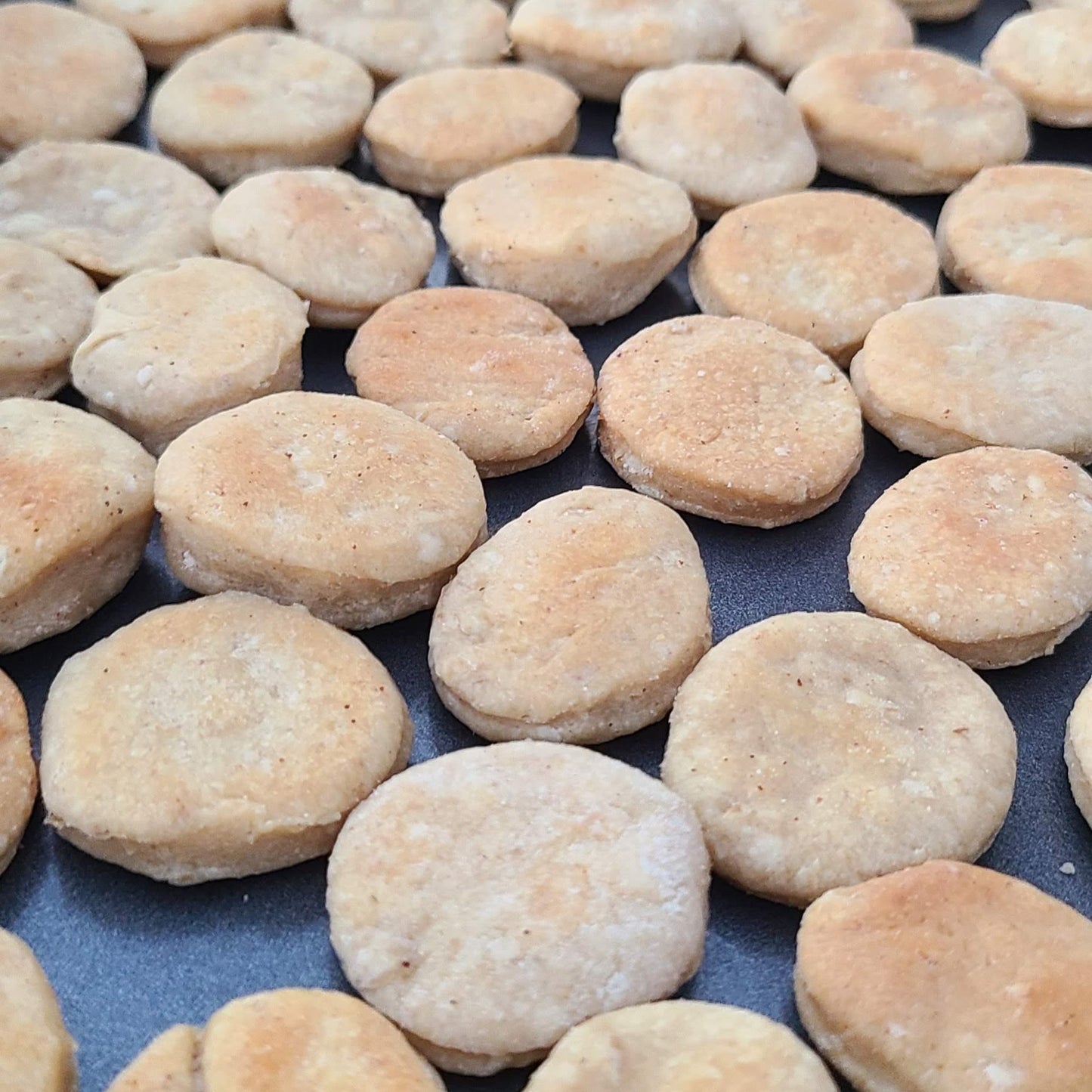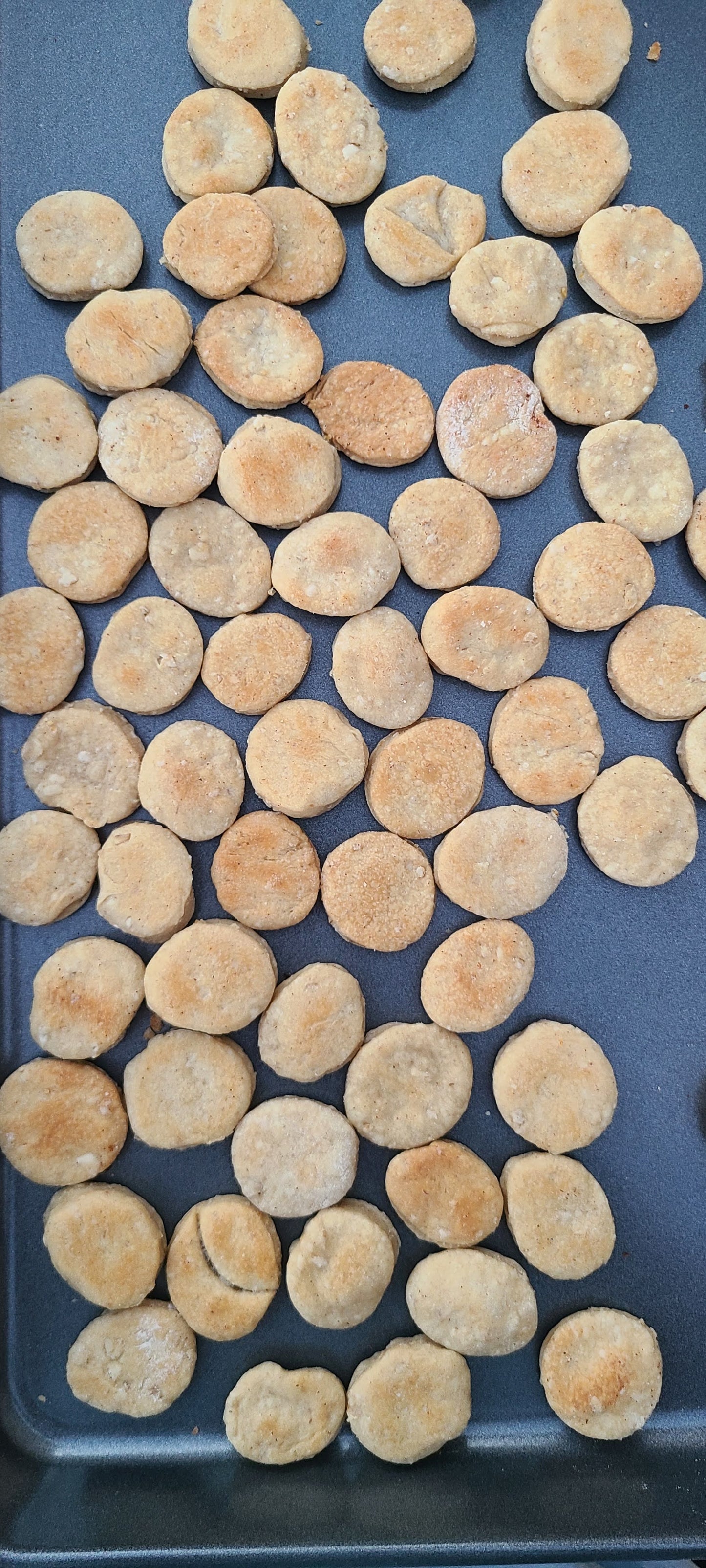 Super!
Perfect size to give Buddy a treat without messing up his weight loss goals.
SO CREATIVE AND YUMMY!
My dog absolutely loves these treats! Also they always arrive so quickly. Whenever I have a question they are so quick to respond and will even send me updates of my personal order. I've never bought from such a kind efficient company like joeys famous dog treats. So thankful for you guys.
Most wonderful treats
To whom it may concern. my 2 rescues Love all the flavors of the treats I have purchased from you all I have to do is grab the brown treats bag and they are already in their kennels waiting for the treats I Love your product keep up the awesome work sincerely Linda. Bingo and Tia
Fussy Finli's favorites
Finli, a five pound Yorkie, is a very fussy eater. She will not eat a stale ole dog biscuit handed out, "free" at the bank or Farmers Market. Oh no, she has a very sophisticated palette and loves 'Joey's Peanut butter training treats' no freebies for this girl, she wants the REALLY good stuff! Thanks Joey for making a treat that satisfied Finli enough to teach her to sit!!
☺️☺️
Best treats ever
My dog Honey just loves all the treats.The only treats I have bought since my first order .